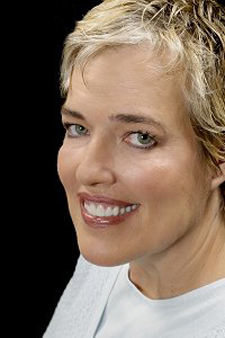 When I was young, I tried not to smile real big as I had excessive gum– so much that my Mom, sensing my worry, taught me how to smile a fake or controlled smile for picture purposes.
As I got older, I experienced terrible facial migraines, jaw pain, and sinus infections and so I had been to numerous doctors looking for help. I was continuously prescribed powerful pain relieving medications to reduce the facial pain that became so debilitating at times it affected me for days and significantly altered the quality of my life. I would almost wish the pain on others for a while so that someone else could understand what I was going through.
Dr. Hadgis treated me with tens and K7 and I ended up having a full mouth reconstruction to correct my bite. They also lasered my gums!
I feel so much better now. I can't describe it. After so many years of pain, to now have teeth that fit so perfectly and comfortably, too is an amazing thing to me. My husband and my family are so thrilled for me. People have even stopped me mid-sentence to tell me how much they love my teeth.
Bev – Accounting/HR Consultant at Blue Cross