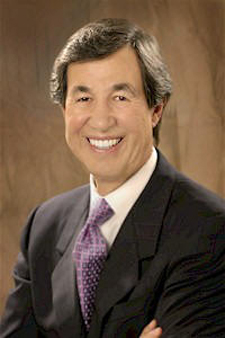 I'm in a business where presentation matters and the bridge I had was making me very self-conscious. It was disintegrating and the tooth in it was very dark. I felt like that was what people noticed when I smiled.
Dr. Hadgis replaced my bridge and created a veneer for me that corrected the problem beautifully.
Having good teeth as you get older is important for your health and your appearance. That's why I've recommended Dr. Hadgis to so many of my friends.
He's forthright, honest, competent, energetic and passionate about dentistry. And his work speaks for itself.
Charles – Senior VP, UBS Financial Services, Inc.