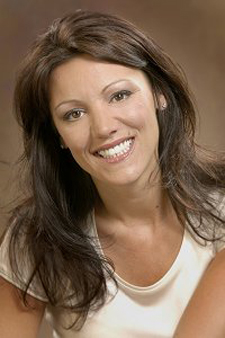 When I was nineteen, I was in a car accident and had a bridge put in to replace the teeth. My bridge needed to be replaced.
I knew it when I was hesitating to smile. I'm not like that.
Another dentist did the work, but the bridge had to be replaced twice in the same year so I came to Dr. Hadgis, my husband's dentist.
Dr. Hadgis has a tremendous talent and skill for aesthetics. Everyone is great here and the technology is incredible. Anyone can be nice, but not all dentists know what they are doing! I smile more now than I ever did before.
Debbie – Mother