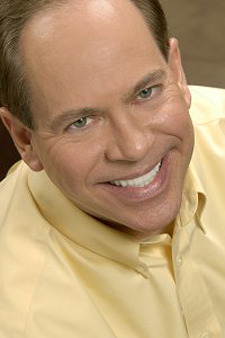 I never had a comfortable bite and also had mandibular tori (bony growths) that were restricting the amount of room in my mouth and adding to the discomfort (very sore). Recently, I began experiencing acid reflux that resulted in staining and wearing down of the teeth. In addition, I kept biting my tongue in my sleep – so hard, in fact, that it would wake me up and interrupt my sleep patterns.
Dr. Hadgis explained that a full mouth reconstruction (along with surgical removal of the tori) would eliminate all my symptoms, prevent any further deterioration, and create a healthy beautiful smile. I understood Dr. Hadgis to be well trained in this area and he was highly recommended to me by others.
I receive many compliments on my smile but more importantly, my teeth fit together in a perfect bite (similar to the pieces of a jigsaw puzzle). With the removal of the mandibular tori, there is increased room in my mouth for my tongue to fit comfortably. As promised, my symptoms have been eliminated and I am very pleased with the feel of the bite and my beautiful healthy smile.
Ed – Controller