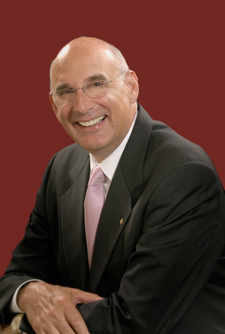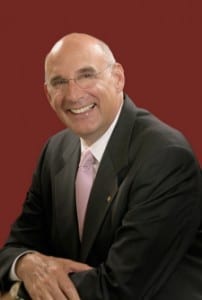 Dr. Hadgis has impressive credentials. He was selected to be profiled in The Best Dentists in America, and is one of only 250 dentists in the world to achieve accreditation by the American Academy of Cosmetic Dentistry. But it is something beyond his statistics and credentials that makes Dr. Hadgis' patients think he is the best dentist in Grosse Pointe Woods. Of course, there is no way to make an objective decision about who is the best dentist in Grosse Pointe Woods, so we would never be bold enough to make such a claim, but Dr. Hadgis has that special something that really sets him apart. Dr. Hadgis genuinely cares for each of his patients as individuals, and works very hard to make sure he is bringing all of his knowledge and expertise into play when determining treatments.
LVI Fellow
Dr. Hadgis is one of only 140 dentists worldwide to have earned the title of LVI Fellow, a distinction that recognizes a doctor's ongoing commitment to lifelong learning. In order to be considered an LVI Fellow, a doctor must complete a minimum of 278 continuing dental education hours of training in advanced aesthetics and neuromuscular science, and must successfully complete the comprehensive examination.
Best Dentist in IACA Show
In late July of this year (2010), Dr. Hadgis was awarded with the "Best of Show" honor by the International Association of Comprehensive Aesthetics (IACA). The award was presented to Dr. Hadgis at the 2010 IACA Annual Conference in Boston, Massachusetts.
Detroit HOUR's Best Dentist List

Inclusion in the Detroit HOUR's Top Dentist list is a distinct honor. Dentists and specialists are asked the question, "If you had a patient in need of a dentist, which dentist would you refer them to?", and are asked to consider continuing education, use of new technologies and techniques, patient manner, and years of experience.
The polling method asks respondents to put aside their personal biases or political motives, and thus this list of Top Dentists becomes truly an honor.
Winner of Aesthetic Eye at IACA International Congress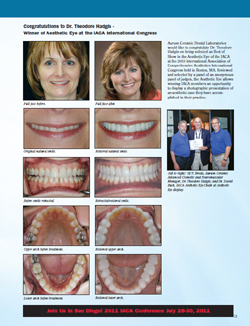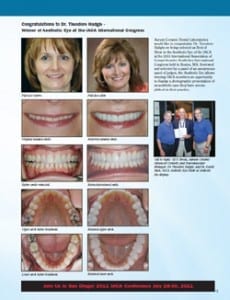 Dr. Hadgis's work was recently selected as "Best of Show" at the 2010 IACA International Congress. This is a very special honor, as participants in this conference are arguably the best cosmetic dentists in the world. Click the linked graphic to read more about this exciting award.