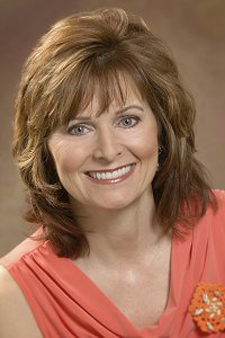 I have had a history of clenching my jaw under stressful situations along with nighttime grinding of my teeth. Following ortho treatment, my bite was left out of alignment. I slowly developed left side jaw and ear pain, which progressively worsened.
When I returned to Michigan I resumed my dental care with Dr. Hadgis. With other Dentists, I was conditioned to anticipate pain so much so that I would feel like passing out. But, Dr. Hadgis' technique for procedures has put me at ease. I decided to proceed with dental restoration to correct my bite and to alleviate pain (although I had always liked the way my natural teeth looked).
My restored teeth look natural and my smile is white and brighter. My bite has been improved and as a result, the jaw and ear pain is essentially gone.
The whole team, Dr. Hadgis, his wife, Shawn and others, took a real interest in my care throughout the process. I highly recommend Dr. Hadgis and his team for improving your dental health!
Mary Beth – Physician Assistant