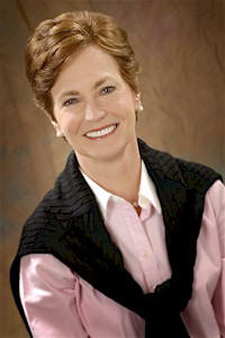 Seven years ago Dr. Hadgis replaced a bridge that was worn out, showing too much gold. I knew it could be improved with the new materials and techniques available today.
Dr. Hadgis made a new bridge that is both natural looking and comfortable."You have a beautiful smile," is a compliment that I often receive.
Several years ago, I experienced a feeling that was as if a rubber band was squeezing my head and swelling in my neck. Dr. Hadgis made a night guard for me and 90% of the pain is gone. Thank you, Dr. Hadgis.
Mary Jo – Owner, Hickey's Walton Pierce Clothiers